I have a RealMe login
Visit RealMe®  if you've forgotten your username or password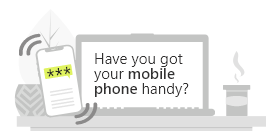 I don't have a RealMe login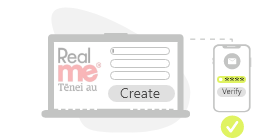 Logging into MyFirearms via RealMe®
To get a RealMe® login, follow these steps
Have your mobile phone handy and go to RealMe®
Follow the steps to create a RealMe® login
Verify your email address
You can log out of RealMe® now
When you're ready to start your MyFirearms application, come back to this page
---
If you do have a RealMe® login but can't remember your username or password, you can reset it by following these steps:
Go to RealMe®
Select 'Forgot Username or Forgot Password?'
Verify your email address or your mobile phone number as part of the process.
When you're ready to start your MyFirearms application, come back to this page
---
Your privacy is important to us. For security reasons you only have
five minutes
to complete the RealMe
®
login to
MyFirearms
. RealMe
®
has a
second-factor authentication login process.
We recommend you use the mobile option as it's quicker.
---
If you have any issues or questions about applying online using MyFirearms, you can:
You can still complete the forms by hand and pay at any NZ Post Shop. Go to Tools and Forms